- Fighting for a Union contract where it is illegal to get one!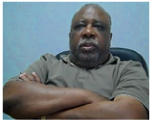 Saladin Muhammad, Organizer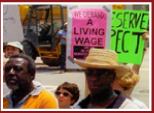 Demanding Justice on the Job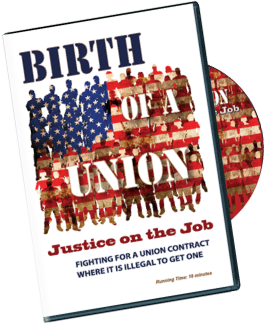 .


.

.
Justice on the Job
Helping workers to organize is arduous. This is especially true in states such as North Carolina, where it is illegal for public sector workers to receive a contract with any State agency. Private employers are also increasingly resistant to unions, and now across the county many unions, in both the public and private sectors, are under attack.
At the University of North Carolina campuses, workers through creative collective action, managed to increase their wages even without a formal union contract. They found in each other - with the expert assistance of an experienced and dynamic organizer - the power to improve their conditions.
The struggle continues and expands. UE (United Electrical, Radio and Machine Workers of America) Local 150 now includes North Carolina workers at state hospitals and administrative agencies, as well as North Carolina municipal workers. It even includes some private sector machine workers. This local maintains the long-standing democratic UE national policy that union officers and organizers can earn no more than the highest paid worker under UE contract.
Less than 12% of American workers are presently in unions, down from the high point of 28% in 1954. Coincident with this decline has been a steep decline in the standard of living of working families. Simultaneously, the income gap compared to the wealthy is at its widest since the 1920's, as corporate profits have reached their highest ever.
Unions have been the strongest vehicle available for protecting workers as a group, creating mutual solidarity for seeking adequate wages and safe working conditions. This film documents how one group of workers sought to become part of that movement. It can inspire other workers to organize to improve their conditions.